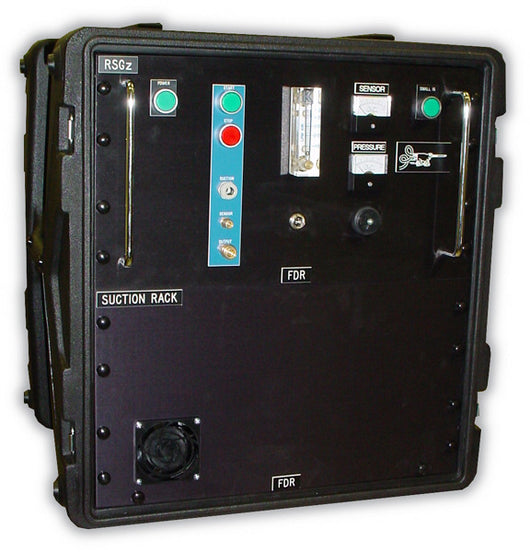 RSGz40 - Single Line
Regular price $20,093.00 Sale
Part #: RSGz40
Single line, high speed gas filler
Two or Three hole filling option; vertical fill or tilted > 10 degrees
Includes FDR gas and pressure sensors with computer control
Meters for visual display of filling process
Gas flow shuts off automatically when IG unit is full
Flow Rate = 20-45 Liters per minute(dependant on exhaust hole size)
Time to fill = 61 seconds.  *
Complete with filling lance, sniffler, bottle regulator, and hoses
Designed and manufactured in North America, serviced worldwide


* The "Time To Fill" that is listed for the individual machines is based on the following sized unit:
Unit Size:
Spacer:
     21/32" - 0.665" - 17mm
Height:
     48" - 1220mm
Width:
     24"- 610mm
Volume:
     767 cubic inches - 0.44 cubic feet - 12.6 liters
Area:
     8 square feet - 0.74 square meters

Note: There are a large number of variables when considering time to fill. The "Time To Fill" example is the result of filling an actual unit >90% using argon gas.